Attendance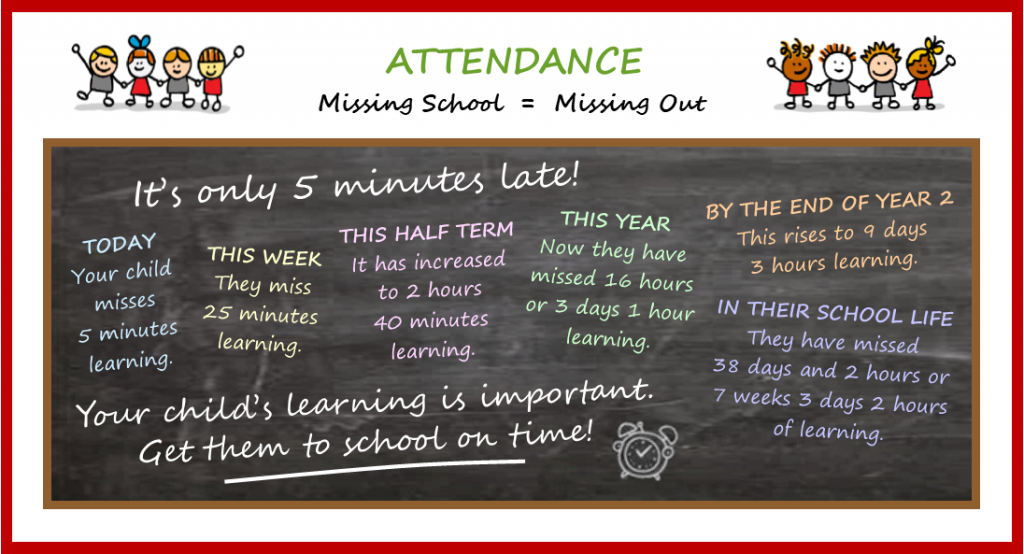 Houldsworth Valley Primary Academy is committed to providing an education of the highest quality for all its pupils and recognises this can only be achieved by supporting and promoting excellent school attendance for all. This is based on the belief that only by attending school regularly (i.e. every day available to them) and punctually will children and young people be able to take full advantage of the educational opportunities available to them. High achievement depends on good attendance.
Please take time to read the Attendance Policy, which is available in the attachments section on this page.
Please let us know by telephone on the first morning, before 9.15am, of an absence if your child is too unwell to attend school. If the office is unmanned the answer phone will cut in. Please leave a message. We can assure you messages are listened to and noted. Please do make every effort to avoid taking your child out of school for routine medical and dental appointments.
Please telephone the school office to let us know of any alterations to your usual collection or bus routine. We must be informed by a parent if their child is to be collected by someone other than their parents.
Under new regulations term time holidays or days out will no longer be authorised except in the most exceptional circumstances.